Bitcoin Debit Cards - Best Way to Withdraw Bitcoins [PDF]
Disclaimer: The information contained in this article is for general information purposes only. Any reliance you place on this information is therefore strictly at your own risk.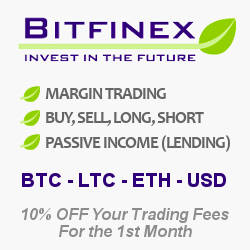 So you already earned few Bitcoins and wondering where to spend them? Well, I am… The problem is that I want to spend them in the supermarket nearby, but sadly - they do not accept Bitcoins.
It is obvious, that I need to convert them to real money first, but I want to do that as quickly as possible. Straightaway would be perfect.
There are few ways to withdraw Bitcoins, so I made a research and as you already read in the title – Bitcoin debit cards appeared one of the best ways to do that. If you are interested what benefits you can get by using those cards and eventually how to get one for yourself, then continue reading.
So first let us consider the ways in which you can withdraw Bitcoins:
Selling Bitcoins for cash
Withdrawal to your bank account
Withdrawal to Bitcoin debit card
Selling Bitcoins for cash
If you want to sell Bitcoins for cash, there is only one way to do that – meet someone face to face, take the cash and transfer your Bitcoins. This method would be very good if you could sell Bitcoins very quickly, but it can be very time consuming to find a buyer, to negotiate the price, meet him and eventually to carry out a transaction.
There are platforms (e.g. LocalBitcoins) that can help to find a buyer and otherwise facilitate the sale of Bitcoins. But still it is very unpredictable process and if you do not have regular customers, sales may take up to several weeks or so. It would be better to have some kind of automated withdrawal process, which does not require a lot of attention and does not take much time to complete.
So it is kinda obvious, that selling Bitcoins for cash is not the best way to withdraw Bitcoins as it has serious drawbacks.
Withdrawal to your bank account
This method seems to be very good, but first let's consider pros and cons.
It is automated and that's very good. Money transfer can take up to several days, but it is predictable and if you'll plan your expenses in advance, it may not be an issue.
To exchange Bitcoins and receive funds to your bank account, you'll need to use online exchanges which provide such service. Bitfinex or AlfaCashier can be a good choice for that. But problems start when it comes to commissions because wire transfer is extremely expensive service. It can cost around $20 or even more, so it is way too expensive.
Withdrawal to Bitcoin debit card
In case you haven't heard about Bitcoin debit cards, they are the same as regular plastic debit cards, which you can get at your bank, but instead of transferring fiat money, you can load them by transferring your Bitcoins. Actually, Bitcoin debit cards are loaded with fiat money (USD, EUR etc.) as well, but conversion from Bitcoins usually is handled behind the scenes.
Like regular bank cards, Bitcoin debit cards cost some money and have annual maintenance fees. Actually, these costs are very similar to bank charges but they can vary slightly depending on the card.
If you decide to get a Bitcoin debit card, you will also get flexibility as a regular bank card has. With Bitcoin debit card you can:
You can use it in stores, or in other places of purchase, which accept debit cards.
You can use an ATM to withdraw cash.
You can quickly load your card by transferring Bitcoins. This can takes up to 1-2 hours.
Some Bitcoin debit cards can be used for online purchases.
Where to get Bitcoin debit card?
There are a number of companies, which provide Bitcoin debit card services. I will not go into details of each card in this article as this is a very broad topic, but I will write a brief card comparison in my next blog post. Cards slightly differ by price and features, but eventually they have one common thing – they allow you to spend your Bitcoins in an ordinary way.
All the information (price, fees, limits, etc.) about particular debit card can be found online, by visiting website of the company you are interested in:
Can I trust them?
To answer this question, let us briefly review each company.
Unichange is the company, which I personally talked to. They kindly explained me about their Bitcoin debit cards and keep me informed about important events. They really care about their business and expand it by producing new products. They also have been approved by a number of other companies as a trustful cryptocurrency exchange.
Cryptopay operates since 2013, so this is a time-tested company. They have developed online Bitcoin wallet and payment platform, and later expanded their business by producing Bitcoin debit cards. It is well known among cryptocurrency users and has many positive reviews.
Spectrocoin is the company located in my hometown, so I personally encounter their business activity. I think one of their best achievements is their payment system, which enables retailers to sell products for Bitcoin in the places of purchase. They made a very big progress since the inception and the number of their clients has dramatically increased. They also expanded their business to foreign countries and became a well-known Bitcoin market player.
E-Coin is the company which primarily focuses on Bitcoin debit cards. They are developing their services since 2014 and time to time introduces service upgrades and new features. During the short period, this company managed to achieve a 50% user monthly growth rate, so the numbers speak for themselves – this company has gained confidence of the Bitcoin community.
To recap, all companies have really solid background and currently there are no reasons to talk about the lack of confidence in them.
If you have experience with Bitcoin debit cards, or if you want to express your opinion, please feel free to leave your comment under this article.